1.Introduction of stainless steel water features
This stainless steel water features is very beautiful. It has many stainless steel pipes hanging down at different heights from sculpture top, like an orchestral instrument, which strikes when the water flows out. With beautiful music, there is a rotating planet on one side of the ring, which adds to the mystery of the space universe. Mirror polished contemporary stainless steel sculptures are very popular in modern public art for their fine finishes and flexible production. Compared with other metal sculptures, stainless steel sculptures are more suitable for decorating places with modern styles due to their unique corrosion resistance and thermal damage resistance. It is very suitable for gardens, plazas, shopping malls and hotel decoration.
This stainless steel water feature is made of high-quality 304 material. This abstract art fountain sculpture has modern flavor, simple and generous shape, smooth and natural lines. Those factors make the sculpture show the beauty of art. We also can customize various styles of stainless steel fountain sculptures. You can send us your favorite photos or design drawings, and we will customize your sculptures according to your size, design and color.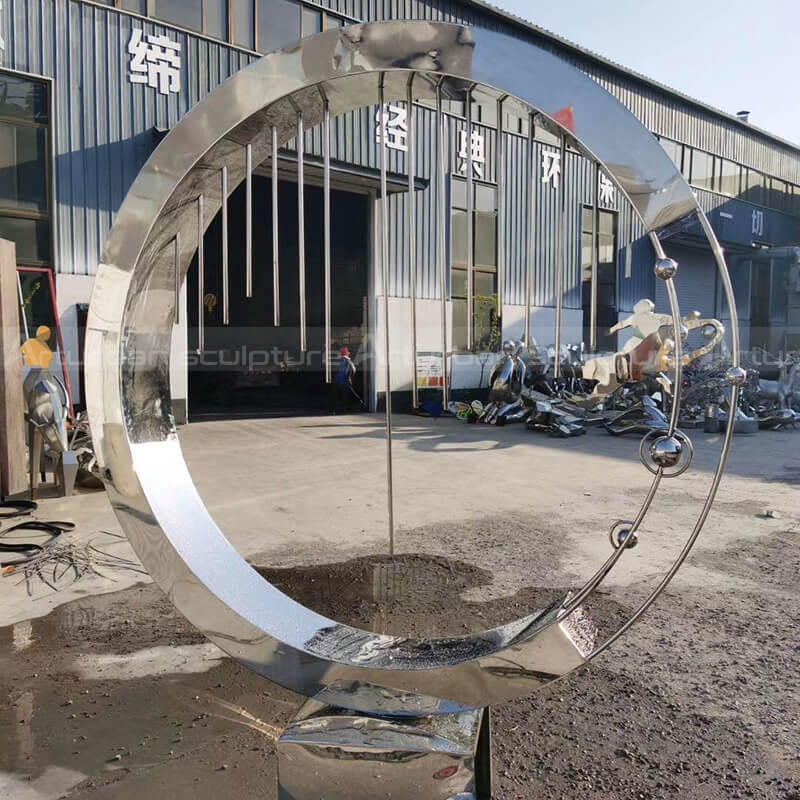 2. Production Process of stainless steel water features
Send us your requirements now, we will reply to your email within 24 hours.