1.Introduction of st. Jude statue
St Jude statue is one of the twelve believers and the closest follower of Christ. Its symbol is a stick, and it often appears as a flame on its head. This means that he was baptized by the Holy Spirit with other Apostles at Pentecost. Another symbol of him is that he holds the image of Christ in Mandeland. He is the patron saint of desperate situations and desperate people. The intercession of the Apostle and martyr helped countless souls in desperate need of help. Pray for the purpose of his son Jesus and the Holy Spirit.
Here, we can customize various forms of St. Jude's sculpture images according to your needs, and provide more sculpture works of religious churches according to your needs. We also have many templates of religious figures for you to choose, and we can also customize them according to your photos or drawings. More Jesus Christ Sculpture, please click here.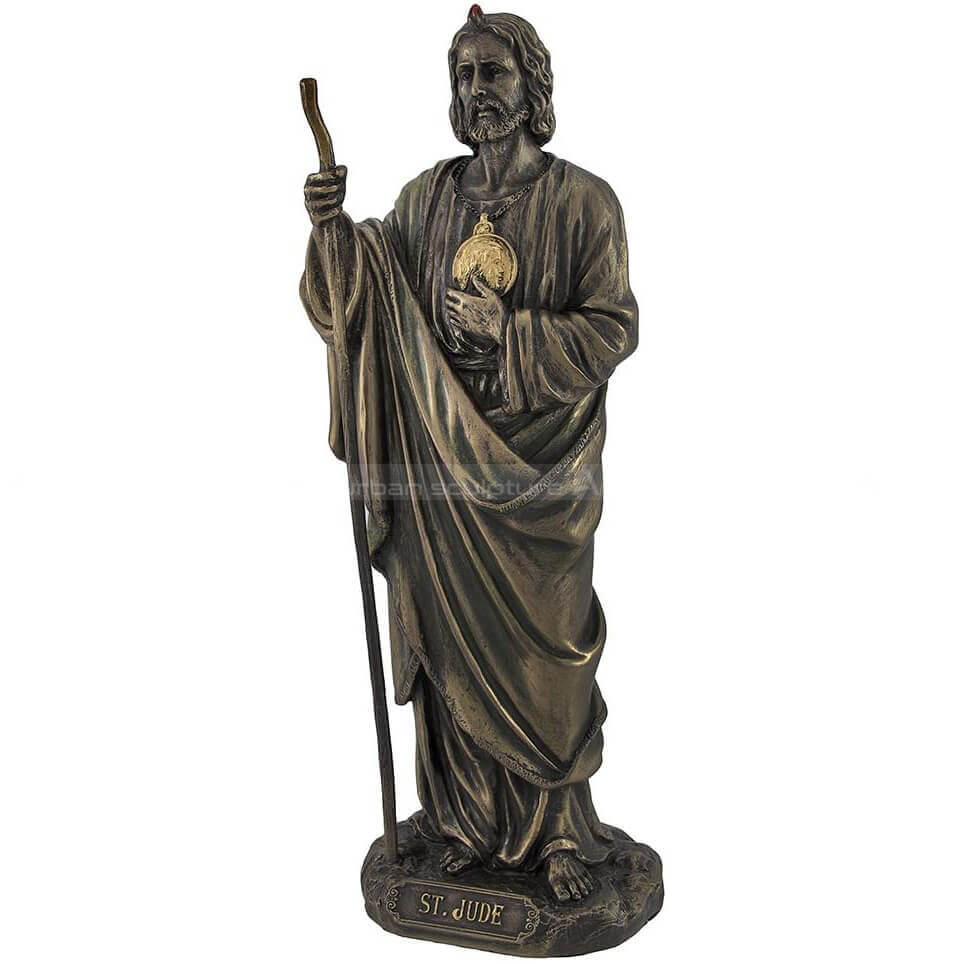 2. Designs of Jesus and Mary statue (we can customize Jesus and Mary statue as your design)
3.Production Process of St Jude statue
1. Confirming the details drawing/ 3D mold/ Pictures with clients.
2. Making clay mold according to drawing/ client's photos/ 3D mold.
3. Lost-Wax casting bronze/brass statues.
4. Welding and Chasing.
5. Patina and wax surface, take all different views pictures/ videos, show to clients.
6. Packing into wooden cases after clients are satisfied with sculptures.
Send us your requirements now, we will reply to your email within 24 hours