1.Introduction of snail sculpture
This garden snail sculpture is a kind of animal statue. We can clearly see that the snail has a strong body, spiral shells and long tentacles, so it is very cute. We make this statue with stainless steel material, this material can bring elegant appearance to the statue. The smooth touch and lavender blend add infinite appeal and vitality to the sculpture. Snail also represents tenacity and perseverance, which is deeply loved by people.
We have a professional stainless steel sculpture production team with rich experience in sculpture. Not only the image is realistic, but also the enlarged snail gives us a visual shock, forming a beautiful scenery, which is impressive and praised. It is worth mentioning that we use electroplating to make the color more gorgeous and the surface is as smooth as a mirror. This snail sculpture can be used not only as a garden sculpture, but also in theme parks, courtyards, living rooms, desks and other places. It is a beautiful dress. We support the customization of various sculptures. If you like this snail sculpture or other animal sculptures, you can contact us. We are willing to customize stainless steel sculptures of various sizes and shapes.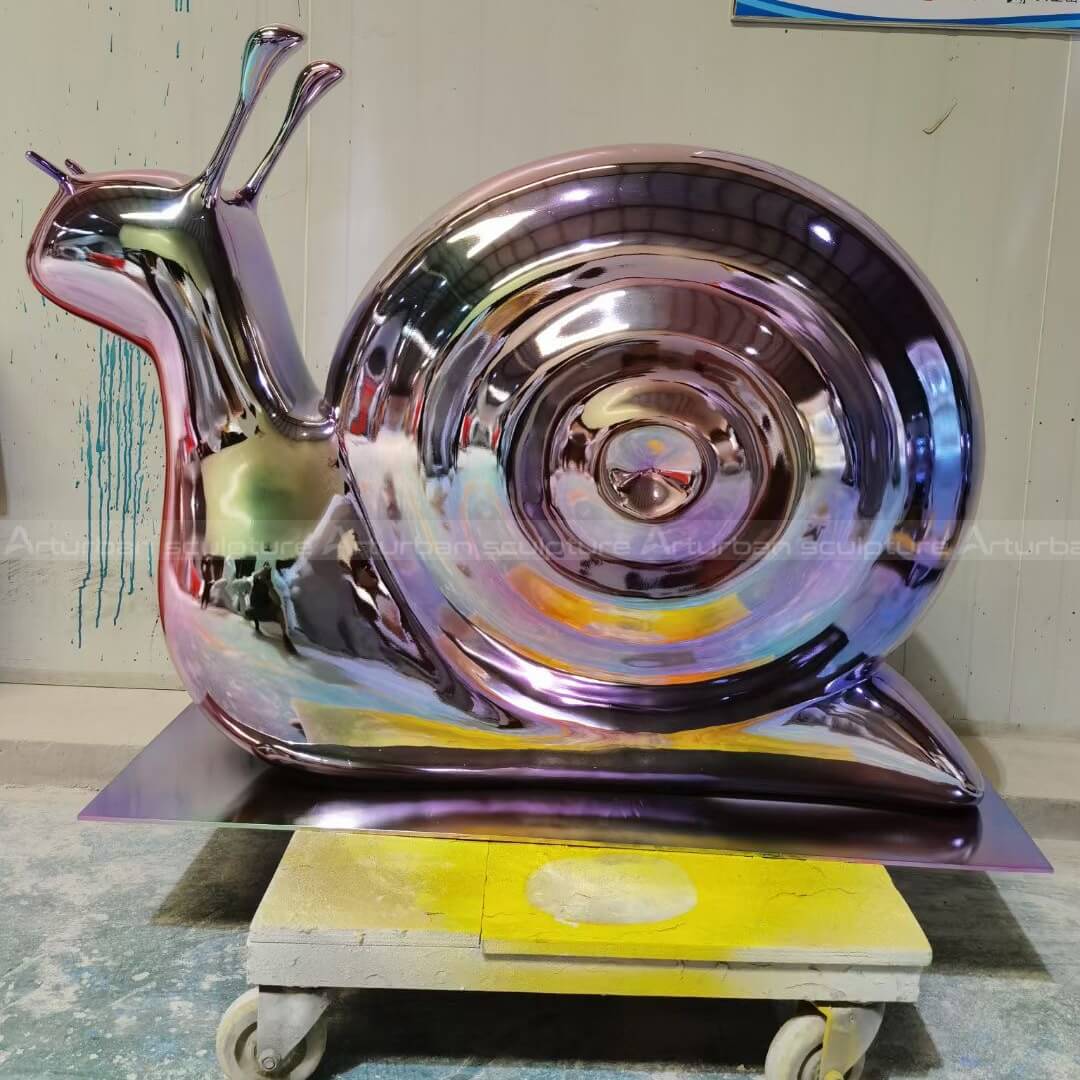 2. Production Process of snail sculpture
Send us your requirements now, we will reply to your email within 24 hours.