1.Introduction of reading girl garden statue
This is a reading girl garden statue. The girl's posture of lying on her back reading a book in
a ring is one of the biggest characteristics of this sculpture. This posture is presented in the
form of sculpture. It is full of vivid and expressive features. The girl's posture not only makes
people feel interesting, but also makes people feel a kind of inherent warmth and comfort.
The Reading Girl Sculpture is very significant. Reading is a noble act with educational significance
and cultural value. The bronze girl reading sculpture conveys the importance of reading through
the scene of girls reading. At the same time, this sculpture can also bring people a cultural
atmosphere and inject a culture and taste into life. Reading sculpture can be used in many
places as decorations. For example, libraries, homes, schools, public places, etc. It can not
only display cultural literacy and taste, but also add an artistic atmosphere to the place and
attract more people's attention.
Arturban can produce personalized and creative figure sculpture according to customers' needs
and design. It provides a very valuable and creative display way for people. If you have any
demand, please contact us!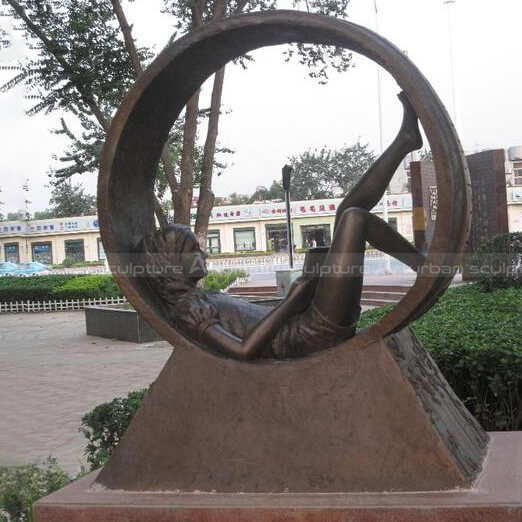 2.Production process of reading girl garden statue
1. Confirming the details drawing/ 3D mold/ Pictures with clients.
2. Making clay mold according to drawing/ client's photos/ 3D mold.
3. Lost-Wax casting bronze/brass statues.
4. Welding and Chasing.
5. Patina and wax surface, take all different views pictures/ videos, show to clients.
6. Packing into wooden cases after clients satisfied with sculptures.
Send us your requirements now, we will reply to your email within 24 hours