1.Introduction of metal flower sculptures for garden
This is the outdoor metal flower sculptures. It is an amazing artwork with the theme of the shape of large flowers. Sculptured flowers are
unique and beautiful, with tall and winding necks that stand tall and straight, like arms extending into the sky. The flowers swayed in the
wind, as if telling their own stories. The sculptor cleverly utilized stainless steel material to give the flowers a smooth appearance and
metallic texture. Under the sunlight, it sparkles like a real flower.
This large stainless steel Flower Garden Statues not only brings visual enjoyment to people, but also adds a touch of bright color to the public
space. It can be placed in parks, squares, shopping centers, and other places, adding a lot of color to the city. At the same time, it has also
become a background that people like to take photos as a memento. It attracts many tourists and citizens to come and watch and take photos.
The emergence of large-scale stainless steel sculptures not only enriches urban landscapes, but also reflects humanity's pursuit of beauty and
love for nature. It will always become a beautiful sight of the city, allowing people to feel the perfect combination of art and nature.
The advantage of sculpture production lies in its durability and adaptability. Stainless steel material has excellent corrosion resistance and
oxidation resistance, which can withstand various adverse weather conditions and is not easily oxidized and corroded. At the same time, the
strength and toughness of stainless steel also enable sculptures to be made into various shapes and sizes, adapting to different design requests.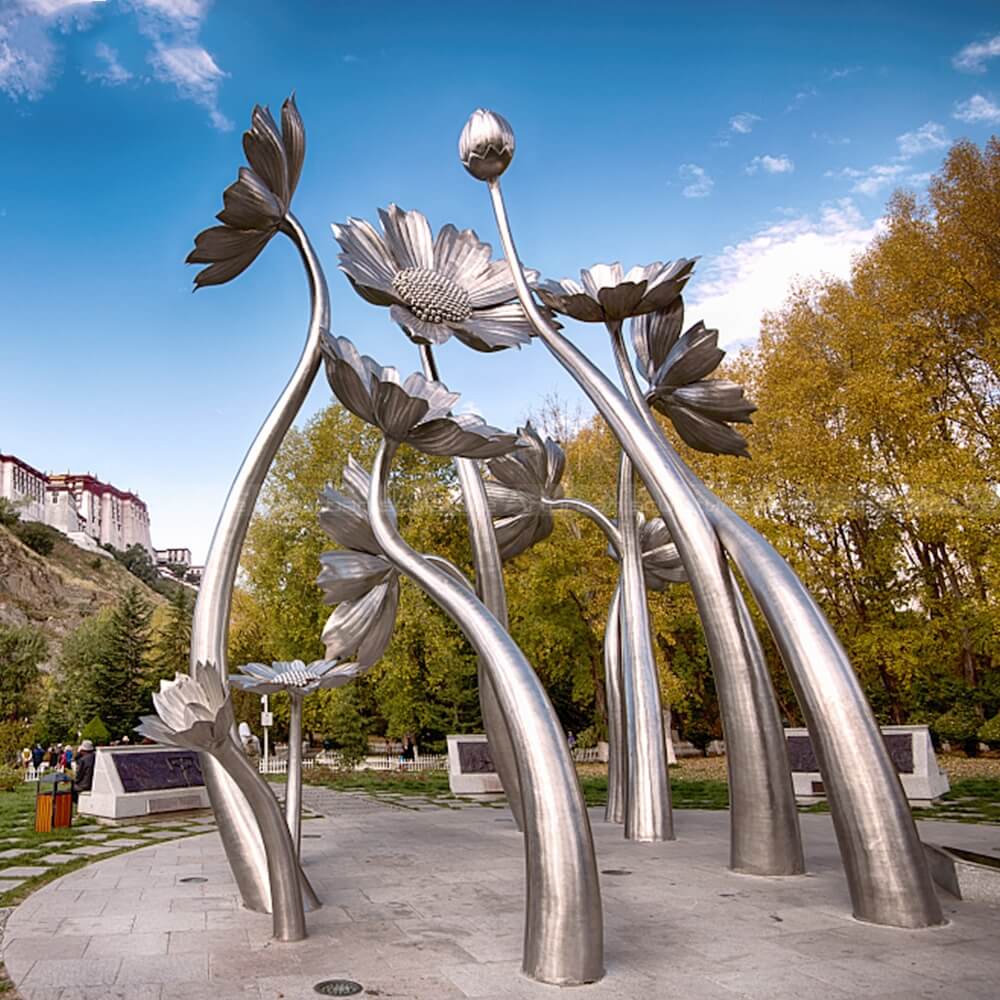 2. Production Process of outdoor metal flower sculptures
Send us your requirements now, we will reply to your email within 24 hours.