1.Introduction of outdoor geometric sculpture
The shape of this outdoor geometric sculpture is irregular, without a clear theme or image, but composed of a series of abstract geometric
shapes. These shapes are cleverly embedded together, presenting a deeply modern design. These geometric shapes are intertwined to form
a complex and captivating whole.
This Contemporary Abstract Sculpture shines brightly in terms of decorative function. Due to its abstraction, the audience can interpret and
feel it based on their own imagination and emotions. Its irregular shape and geometric composition allow everyone to find different inspirations
and associations from it. This makes it an ideal choice for public art, parks, or outdoor decoration, which can attract the attention of the audience,
stimulate their thinking and dialogue.
Creating such a sculpture requires superb craftsmanship and creativity. Weathering steel is a special alloy with properties of oxidation resistance,
rust prevention, and corrosion resistance, making it suitable for outdoor display. Sculptors must accurately cut and process steel, combine different
geometric shapes together, and ensure that the connections between them are firm and stable. This requires exquisite craftsmanship and engineering
knowledge to ensure the stability and durability of the sculpture.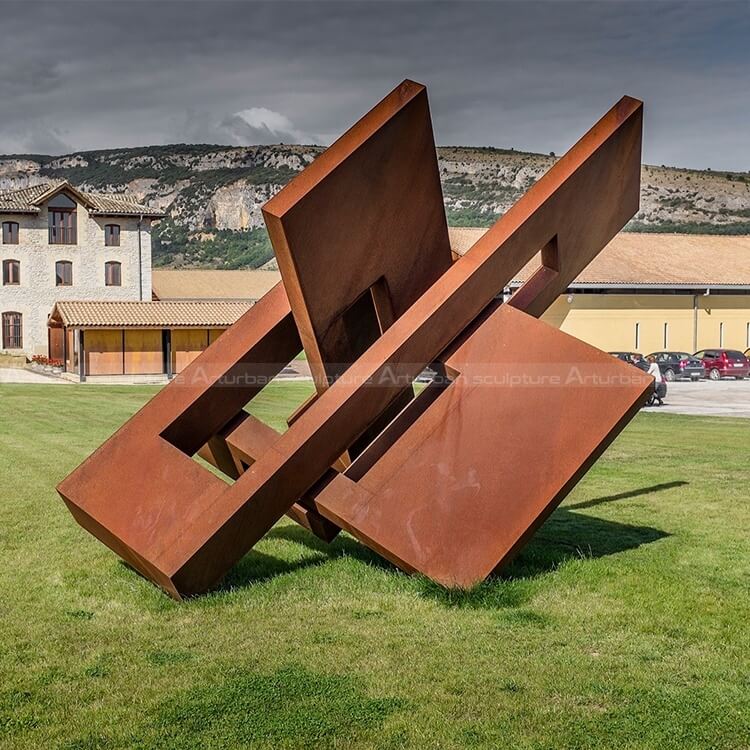 2. Production Process of wheat sculpture
Send us your requirements now, we will to your email within 24 hours.