1.Introduction of Mike Van Dam sculpture
This is an Mike Van Dam sculpture named Earth Guardian. Mike Van Dam is a talented artist and sculptor whose works are renowned for
their unique creativity and outstanding craftsmanship. His sculpture works, made of stainless steel chains, showcase a profound concern
for nature and the environment.
These sculptures stand out for their unusual form and sturdy structure. The material of stainless steel chains makes them sturdy and durable
after welding, capable of withstanding the test of time and natural elements. This material also gives sculptures a sense of modernity and high
aesthetics, making them an excellent choice for indoor and outdoor decoration.
The work deeply expresses concern for the Earth and the environment. Sculpture typically showcases the beauty and fragility of nature through
vivid means. He reminds us through these works that the Earth is our only home and needs to be properly protected and cherished. The sculpture
emphasizes the importance of environmental protection and sustainable development, calling on people to take positive actions to protect our planet.
The Mike Van Dam sculpture of the Earth Guardian, represented by a kneeling figure, represents those tireless guardians who stand there firmly,
symbolizing their sense of responsibility and unwavering commitment to the environment. This sculpture inspires a sense of awe towards the
delicate balance of nature and urges us to work together and take proactive actions to improve the environment to ensure a sustainable future for the planet.
The work not only leaves a deep impression, but also evokes people's thinking about environmental and ecological issues through the power of art. Sculpture
works are a noble call for our responsibilities and obligations, reminding us that each and every one has a responsibility to become guardians of the Earth.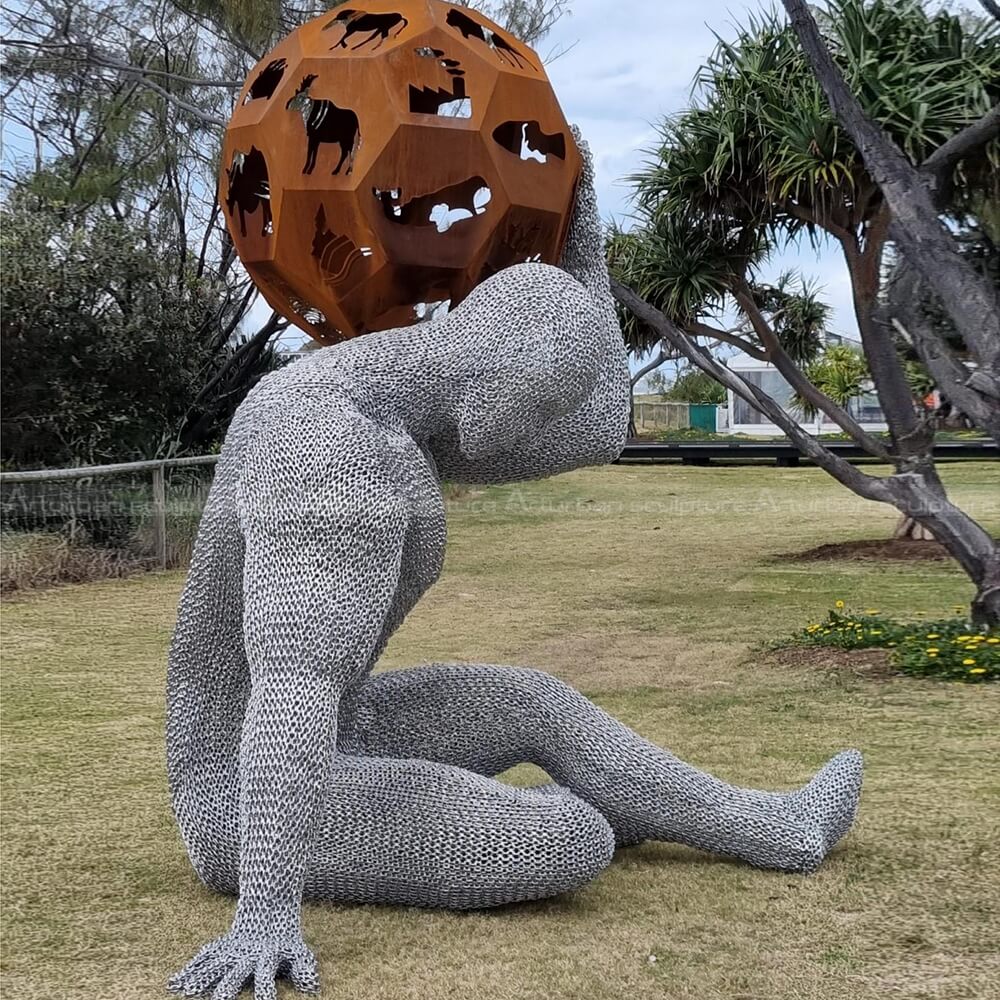 2. Production Process of Mike Van Dam sculpture
Send us your requirements now, we will to your email within 24 hours.