1.Introduction of metal stag garden ornament
Metal stag garden ornament is a very beautiful stainless steel deer sculpture. It has very large antlers on its head. When you first see it, you will be attracted by its charming antlers. This deer is very spiritual. It holds its head high, arrogant and smart. People can't help but want to touch it. Its antlers are like plum blossom branches, huge, winding and fascinating. The metal animal sculpture in the garden is designed with stainless steel mirror surface to reflect the surrounding scenery. It's really a magical animal. This beautiful stainless steel mirror Sika Deer sculpture can not only be used as decoration for gardens, squares, hotels, commercial streets, indoor living rooms and other occasions. Add interest to the surrounding environment and add fashionable and modern art.
This metal stag garden ornament is made by our experienced sculpture master who specializes in making animal sculpture. He has deep research on the different postures of deer and vividly describes the postures and details of deer. If you are a lover of stainless steel deer sculpture, you will find that our sculpture is fine workmanship, high-quality material and mirror effect. The smooth metal effect adds a fashionable and modern artistic effect to our surrounding environment, which can be used as outdoor decoration for a long time. We also have a variety of other forms and artistic effects of stainless steel deer sculpture, which can be made into different artistic colors. You can choose according to your preference. You can contact us at any time to know more about the sculpture of stainless steel deer.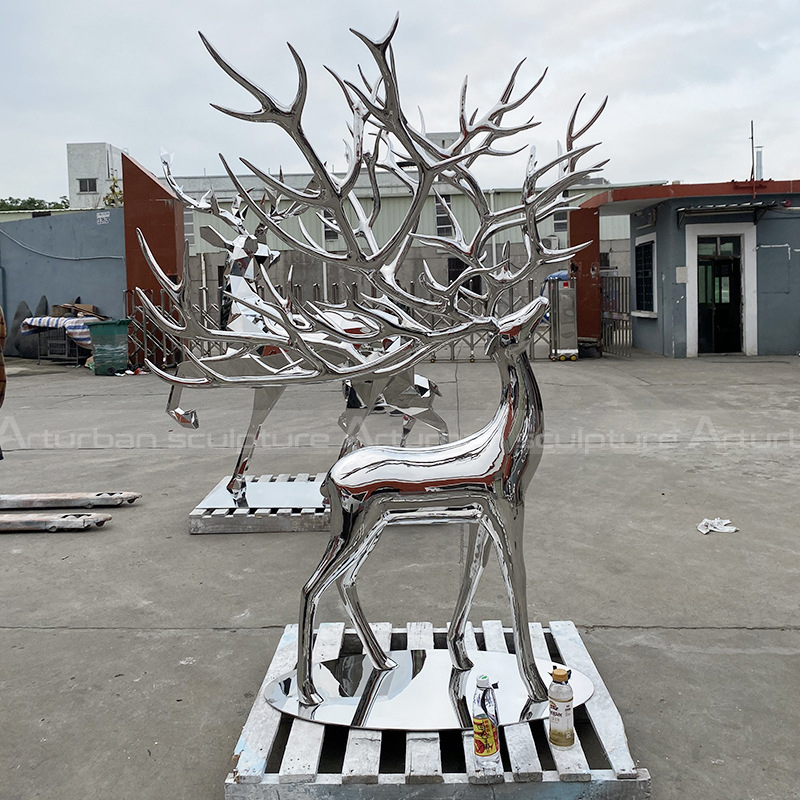 2. Production Process of metal stag garden ornament
Send us your requirements now, we will reply to your email within 24 hours.