1.Introduction of Mirror Polished Metal Garden Sculpture
Stainless steel sculpture is very popular among the people. Its unique mirror effect can make the whole sculpture look eye-catching.Stainless steel sculptures looks very magnificent and modern, bringing people a hazy feeling. Considering the aesthetic feeling, people also have requirements for the quality. Stainless steel sculpture is not easy to be corroded, rusted, durable, so is is more and more popular. View more metal garden sculptures for sale, pls contact us.
This stainless steel mirror round sculpture, like a mirror, can see people's reflection clearly. Its middle part is hollow. It seems simple, but it contains rich connotation. It is not only a symbol of harmony, but also has beautiful curve beauty. The mirror polishing reflects the color of the surrounding environment. We have rich experience in stainless steel sculpture and can integrate various sculptures with artistic characteristics into our life. If you are looking for metal garden sculptures, you can contact us for more detailed information.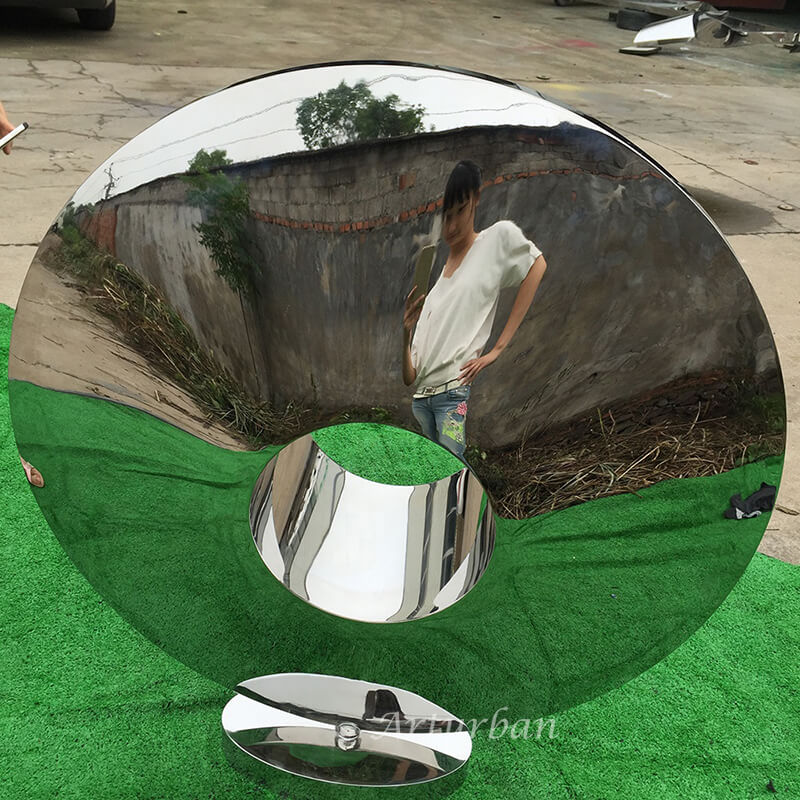 2. Project cases of stainless steel sculpture
3.Production Process of metal garden sculptures for sale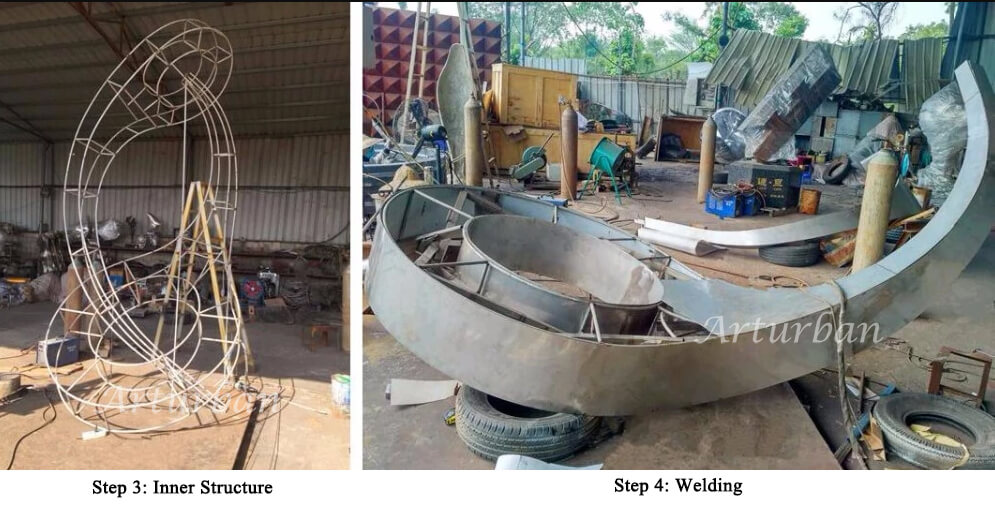 Send us your requirements now, we will reply to your email within 24 hours