1.Introduction of Life Size Bronze Bulldog Statue
Life Size Bronze Bulldog Statue has become an animal sculpture can be seen everywhere among us.Bulldog is a medium-sized dog, also named as tiger dog, tiger headed dog and bulldog. with square head, a pair of big eyes, high and small ears. Its broad shoulders are muscular, its hair is short, dense, shiny, and has a variety of colors. Its hind legs are strong, and its tail is short and thick, becoming sharp gradually.
Bulldog Garden Statue is dark brown, with wrinkles on its face and traction rope on its body. It stands upright and looks into the distance, giving people the feeling that a serious and lovely little old man is watching the surrounding scenery there. It is full of joy and makes people relax.
We also have a variety of dog sculptures in different forms. We have rich experience in sculpture. No matter where you need to decorate, it can match the surrounding environment well.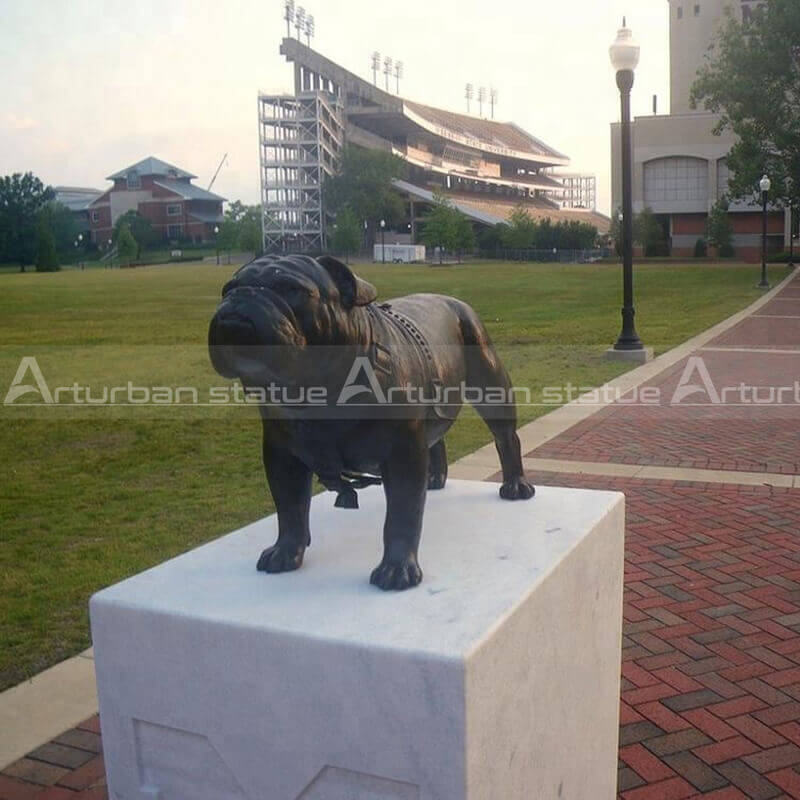 2. Other designs of cartoon figures (we can custom design as you want)
3. Production process of Life Size Bronze Bulldog Statue
1. Confirming the details drawing/ 3D mold/ Pictures with clients. You can supply us with several photographs with dimensions.
2. Making clay mold according to drawing/ client's photos/ 3D mold.
3. Lost-Wax casting bronze/brass statues.
4. Welding and Chasing, which is the key step to make fine high quality statue.
5. Patina and wax surfance, take all different views pictures/ videos, show to clients.
6. Packing into wooden cases after clients are satisfied with sculptures. Strong wooden crate with waterproof and shockproof foam inside
Send us your requirements now, we will reply to your email within 24 hours