1.Introduction of large owl statue
This large owl statue has become a striking artwork with its unique design and materials. The design of this Garden Owl Sculpture is
inspired by geometry, and its shape is simple and abstract, composed of multiple geometric shapes spliced together. Each part is like
an independent component, but when they come together, they form a owl image. This geometric treatment gives the work a sense of
modernity and artistry.
The creator of this sculpture is artist Dale Rogers. He successfully created this personalized geometric owl through the clever use of
materials and innovative forms. This work is not only a work of art, but also an artist's expression of nature and life.
The appearance of the owl is full of modernity, while also incorporating natural elements. This sculpture can be placed outdoors in
public spaces as part of the urban landscape, or placed in private spaces to add an artistic atmosphere to the environment.
In terms of production advantages, the use of weather resistant steel and stainless steel materials makes this sculpture have excellent
durability and corrosion resistance. This allows the sculpture to maintain its beauty for a long time under various climatic conditions.
At the same time, the material treatment also endows the sculpture with a unique texture and luster, making it more eye-catching.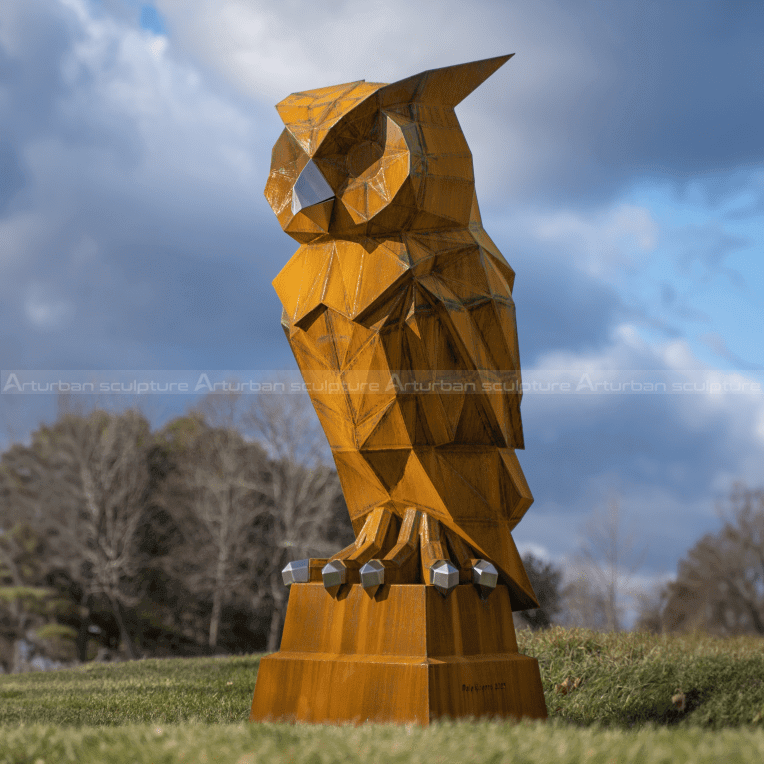 2. Production Process of large owl statue
Send us your requirements now, we will to your email within 24 hours.