1.Introduction of large outdoor elephant statues
This simulated large outdoor elephant statues is very realistic, just like a real elephant standing there. Its nose can be stretched freely and rolled around like a hook. The two big ears are like a fan, with the wind when they are fanned. Its huge body is like a wall, its legs are like four pillars, and its skin has deep gullies, giving people a strong and thick feeling. Its sharp ivory is like two sharp blades. It is a good weapon in fighting. This simulated elephant sculpture is mainly used in parks, courtyards and shopping malls as decoration to attract more people to stop and watch.
This simulated elephant sculpture is made of high-quality bronze material. The brown skin luster and folds highlight the massiness and authenticity of the elephant's appearance. If you are also an elephant lover and want to have such a lovely and charming sculpture, you can contact us at any time. We can customize the shape, size and color you need for you.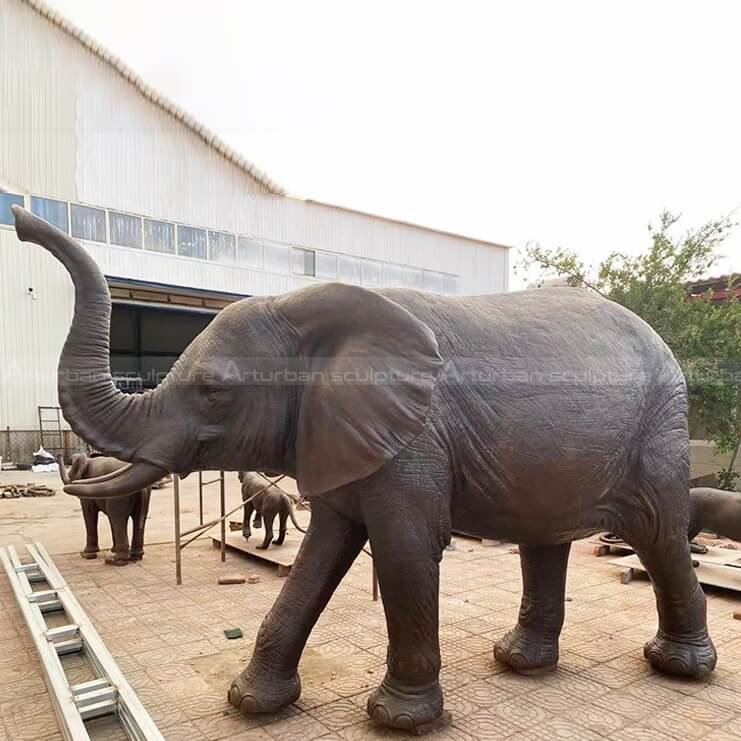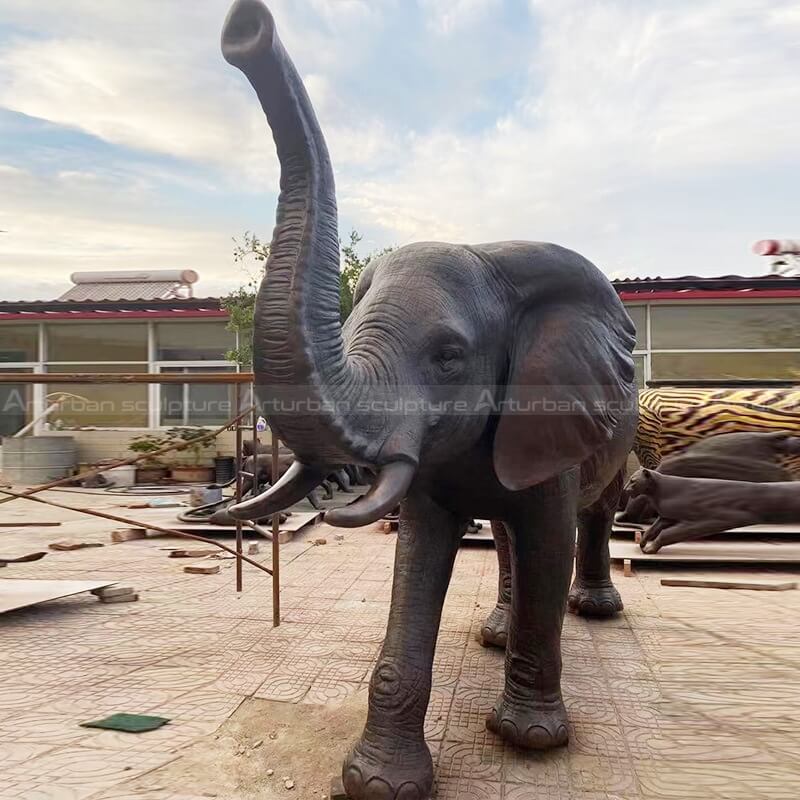 2.Production Process of large outdoor elephant statues

Send us your requirements now, we will reply to your email within 24 hours