1.Introduction of large fountain for garden
This large fountain for garden is very attractive. It composed of two semicircles has a unique design. In terms of water flow, due
to the semicircle design, the water flow is more gentle and smooth. It bring a sense of quiet and relaxation. The semi circular shape
can also create a more natural arc in the water flow, presenting a beautiful water feature effect. The fountain has a simple and
elegant design, with natural and smooth water flow. It is providing viewers with a dual enjoyment of visual and auditory senses.
The decorative function of stainless steel fountain sculptures is very extensive, as they can add a beautiful scenery to different
places such as squares, parks, commercial centers, hotels, and resorts. The stainless steel fountain sculpture has a unique form
and structure, allowing people to appreciate the beauty and coolness of the fountain water flow while also enjoying it. In addition,
stainless steel fountain sculptures can also be designed into various shapes and styles to meet the aesthetic needs and style
requirements of different customers.
The advantages of making stainless steel Garden Fountain Art Decoration are mainly manifested in the following aspects. Firstly,
stainless steel has good plasticity and processability, making it easy to create sculptures of various shapes and structures. Secondly,
stainless steel materials are not easily deformed and corroded, and after special treatment, stainless steel sculptures also have high
durability and stability. In addition, stainless steel is easy to maintain and only requires regular cleaning and maintenance to maintain
its original beauty and brightness.
In short, stainless steel fountain sculptures have high decorative and ornamental value, as well as manufacturing advantages, making
them an indispensable part of modern urban landscapes.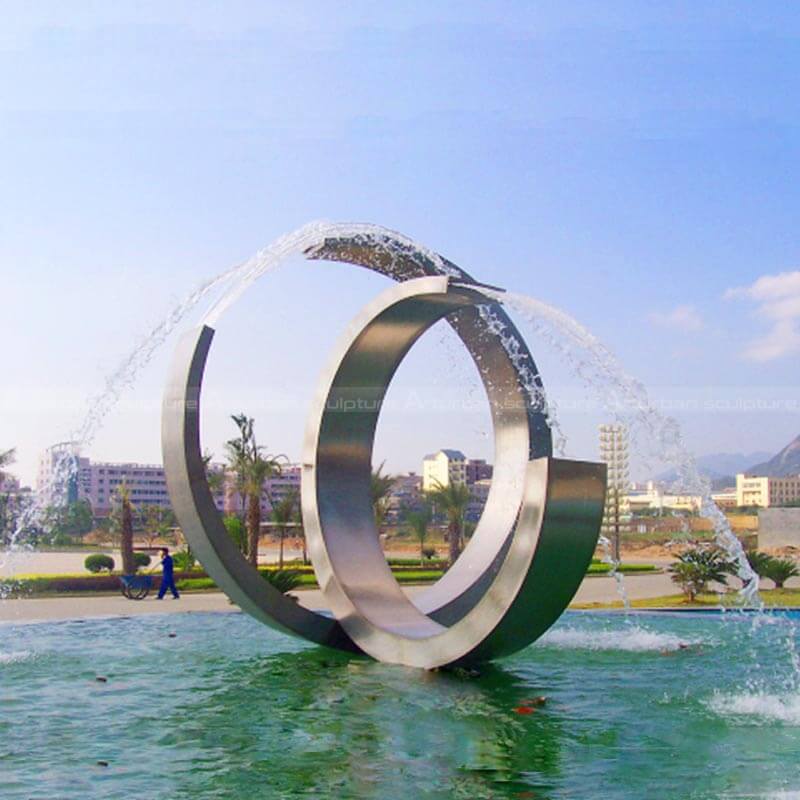 2. Project cases of stainless steel sculpture
3. Production Process of large fountain for garden
Send us your requirements now, we will reply to your email within 24 hours.