1.Introduction of Large Bear Statues for Sale
Large bear statues for sale is a life size sculpture. On its body, we can see that it has thin and curly hair and sharp nails on its hands and feet, which makes us think of the sharp claws of Wolverine. It is frightening. It stands on the ground, roars loudly, and its ferocious expression and strong body make people dare not approach, as if it is giving others a deterrent. But in fact, the bear also has a gentle side. Its lovely and simple appearance is loved by many people.
Therefore, gardens, squares and even schools use it as a mascot or monument for display. We also have a variety of decorative bear statues, which can meet your display on any occasion. In terms of sculpture production, we have strict management in sculpture's process and materials, so that each of our sculpture works is a high-quality art that can be preserved forever.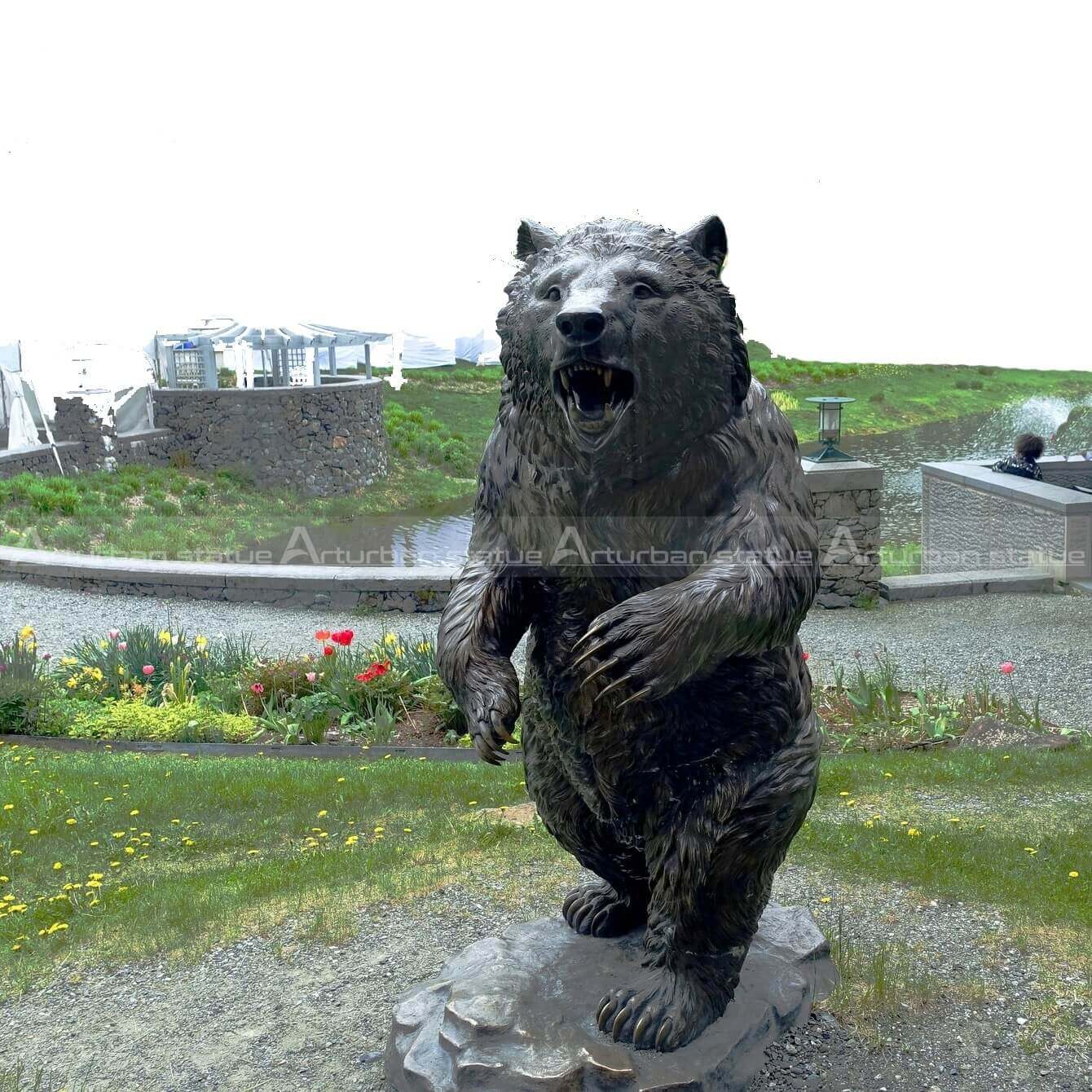 2.Project cases of bear statue

3.Production Proccess of Large Bear Statues for Sale
1. Confirming the details drawing/ 3D mold/ Pictures with clients.
2. Making clay mold according to drawing/ client's photos/ 3D mold.
3. Lost-Wax casting bronze/brass statues.
4. Welding and Chasing.
5. Patina and wax surface, take all different views pictures/ videos, show to clients.
6. Packing into wooden cases after clients are satisfied with sculptures.
Send us your requirements now, we will reply to your email within 24 hours