1.Introduction of Hercules statue for sale
Hercules statue is very famous. Resting Heracles, ancient Greek bronze sculpture, created by the sculptor Lysippos around 320 BC. In Greek mythology, Heracles is the greatest hero. In the statue, the human body is curvilinear, the left leg supports the weight of the body, the left arm rests on the pillar, and the right arm is carried behind. This changing posture has formed a more relaxed atmosphere. Although the character is in a relaxed state, he is still very strong. His seemingly calm body seems to contain great power. The depiction of muscles in the statue is very exaggerated. Both the volume of muscles and the sense of strength they show have reached a saturated state, making people feel that they can burst out powerful energy at any time. view our Hercules statue for sale.
This classic ancient Greek art sculpture not only makes us feel the power of ancient Greek mythological art, but also makes us feel the charm of classical culture. We have rich sculpture experience in the reproduction of classical cultural and artistic sculptures and can highly restore the exquisite artistic sculptures and vividly show every exquisite detail of the sculptures. We have a variety of materials for you to choose from. If you are interested in this artistic sculpture, you can contact us at any time. We will make the artistic sculpture you need according to your needs.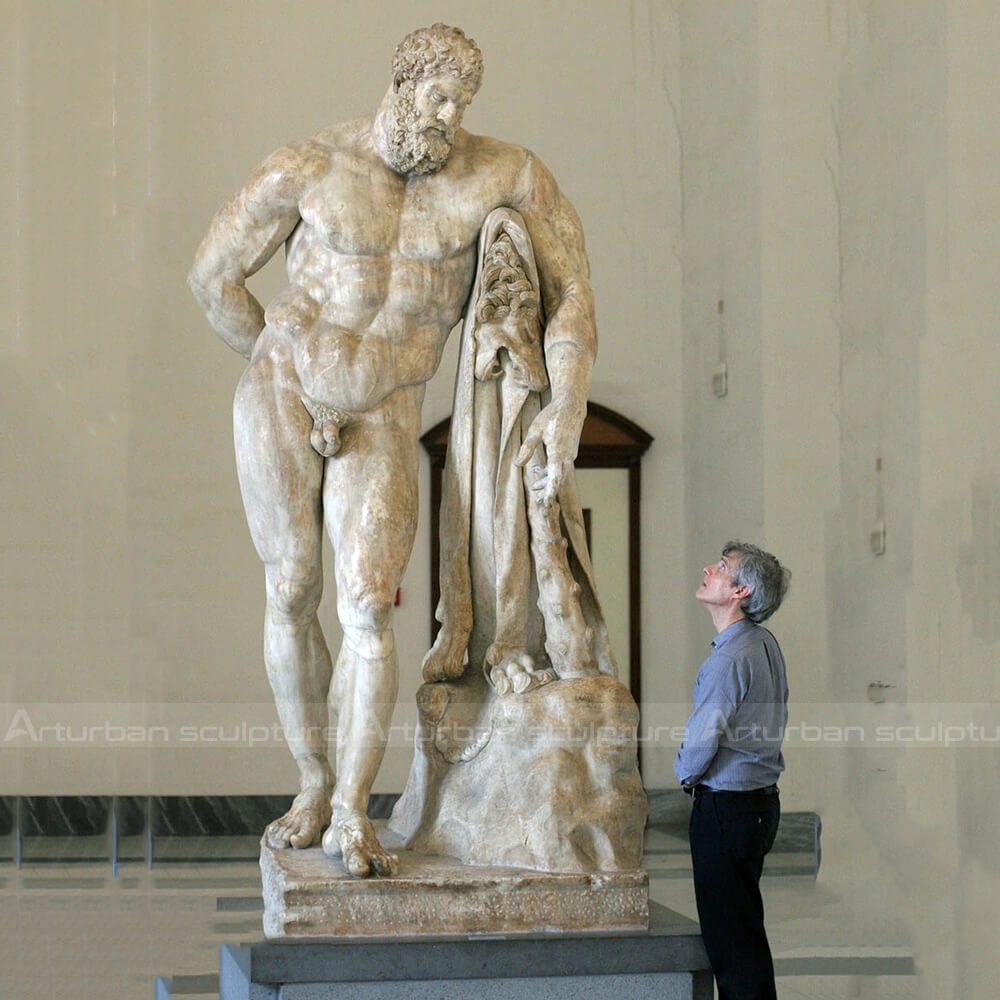 2.Production Process of hercules statue for sale
1. Confirming the details drawing/ 3D mold/ Pictures with clients.
2. Making clay mold according to drawing/ client's photos/ 3D mold.
3. Lost-Wax casting bronze/brass statues.
4. Welding and Chasing.
5. Patina and wax surfance, take all different views pictures/ videos, show to clients.
6. Packing into wooden cases after clients satisfied with sculptures.
Send us your requirements now, we will reply to your email within 24 hours