1.Introduction of heart shaped statue
Heart shaped statue is realistic. As a provocative figure in street art, Mr. Brainwash (a pseudonym for Thierry Gaeta) misappropriates images from popular culture and art history and integrates them into his distorted screen prints and sculptures. Mr. brainwashing's colorful words and images reflect the artist's graffiti inspiration and destroy his original materials. The artist rose to fame as a leading role in the 2010 film "export from the gift shop" directed by Banks. This pink heart-shaped balloon sculpture is a replica of his artwork. The exquisite balloon effect makes the balloon stay there very stably. It seems to be stuck there, or it will float away at any time.
This heart shaped statue was carefully reproduced by our skilled sculptors. The balloons' inflated texture was vividly depicted in exquisite details. In the part connected with the marble base below, we can clearly see the knotted traces and blowing mouth of the balloons. The electroplating bright pink color will not only attract people's attention, but also add a lively and cheerful atmosphere to the surrounding environment, just like a party. We have rich experience in the production of heart-shaped sculpture, and there are many beautiful balloon art effects for you to choose from, making your life more ceremonial.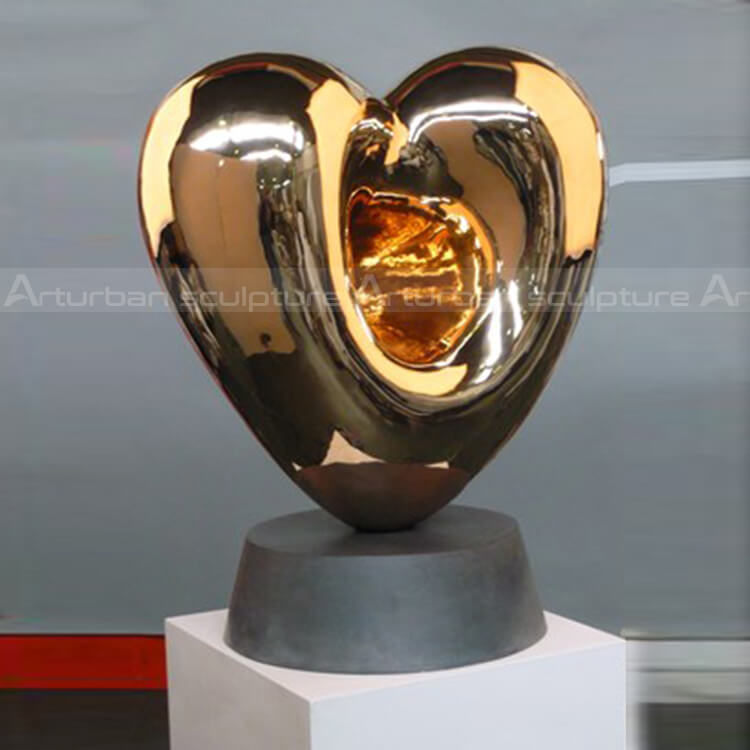 2. Production Process of heart shaped statue
Send us your requirements now, we will reply to your email within 24 hours.