1.Introduction of greek god hermes statue
Greek god hermes statue is life like. The Greek god Hermes, also known as mercury, a winged messenger. This sculpture is the messenger of the gods and the patron saint of Commerce and trade. The winged mercury flies in the sky, carrying a stick symbolizing immunity and medical practice during the war. This sculpture was created with the theme of serpentine, which skillfully guides the eyes through our high-quality sculpture to fully appreciate every detail. Standing on one head, our Hermes sculpture represents a function of avoiding danger or evil, and is placed at border crossings as protection. It is also a symbol of protection in various outdoor fields.
This beautiful Hermes sculpture has all kinds of beautiful details. These beautiful details are hand carved by our skilled artists. Our artists have more than 20 years of experience in sculpture. In order to ensure that the decorative details on the sculpture are more upright, our artists use the traditional wax losing method to make the sculpture, retaining all the exquisite and beautiful details. And high-quality sculpture materials can make our sculptures have smooth and delicate texture. If you like mythological sculptures or are looking for high-quality mythological sculptures, you can always contact us for more details.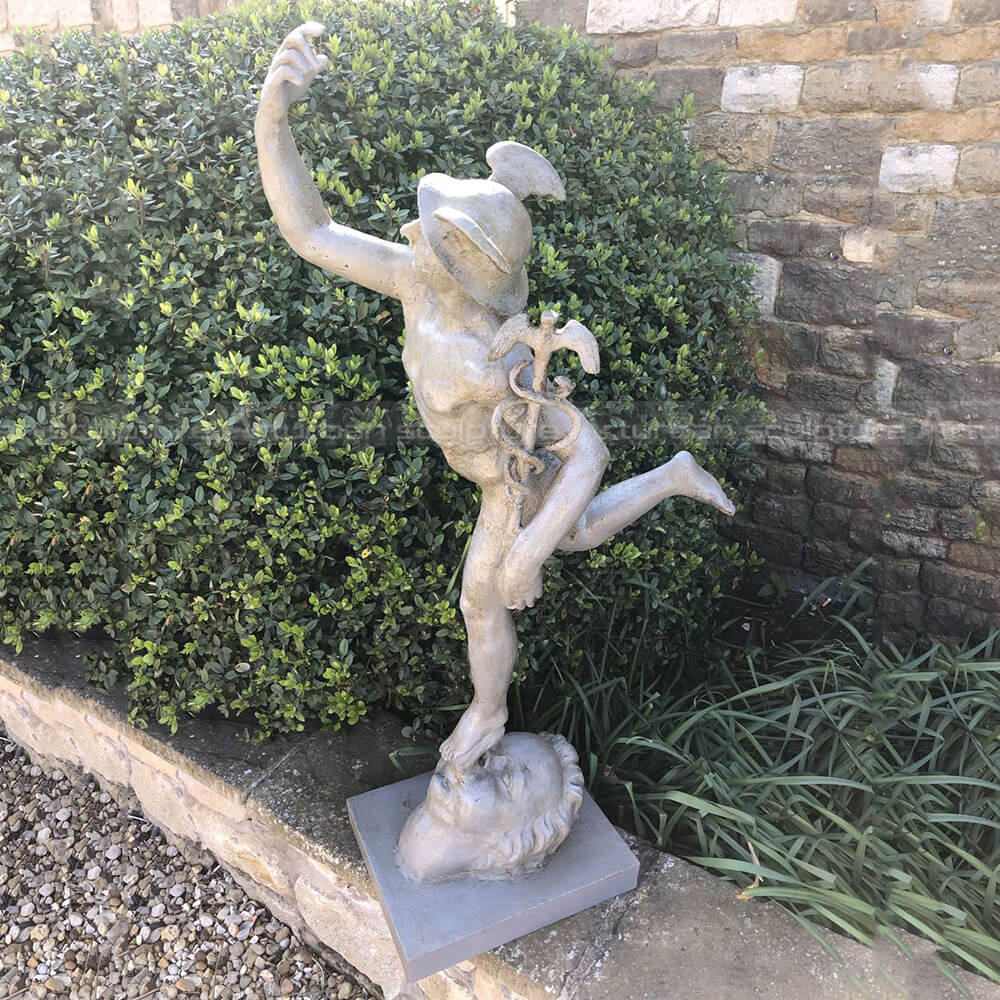 2.Production Proccess of bronze goddess statues
1. Confirming the details drawing/ 3D mold/ Pictures with clients.
2. Making clay mold according to drawing/ client's photos/ 3D mold.
3. Lost-Wax casting bronze/brass statues.
4. Welding and Chasing.
5. Patina and wax surfance, take all different views pictures/ videos, show to clients.
6. Packing into wooden cases after clients are satisfied with sculptures.
Send us your requirements now, we will reply to your email within 24 hours