1.Introduction of free standing metal tree sculpture
The free standing metal tree sculpture presents a tree with a simple and powerful design. The shape of the tree is in simple lines,
presenting the contours of the trunk and branches, full of modernity and abstract beauty. The tree is made of metal material. And
giving the sculpture a powerful visual effect. The appearance of the sculpture not only exudes delicate beauty, but also appears
resilient and stable, symbolizing the power of life and the quality of perseverance.
This Metal Tree Sculpture Outdoor plays a unique role in decoration. It can be as an indoor or outdoor artistic decoration, bringing
a natural atmosphere and peaceful beauty to the space. The Tree of Life symbolizes the continuation, growth, and hope of life, so
it is often used as a decorative element to symbolize auspiciousness, happiness, and unity, adding a beautiful meaning to the environment.
In terms of production, metal materials endow sculptures with sturdy and durable properties. It is allowing them to be displayed
in outdoor environments for a long time. The plasticity of metal also makes the shape of sculptures easier to shape, and artists can
flexibly express the shape and texture of trees. In addition, the metal material also allows the sculpture to undergo exquisite processing
techniques, presenting a smooth surface and fine details, making the sculpture more ornamental.
In summary, the Tree of Life sculpture has become an eye-catching artwork due to its concise shape, profound symbolic significance,
and decorative beauty. Through the advantages of metal material production, this sculpture not only brings visual pleasure, but also
embodies the hope and resilience of life.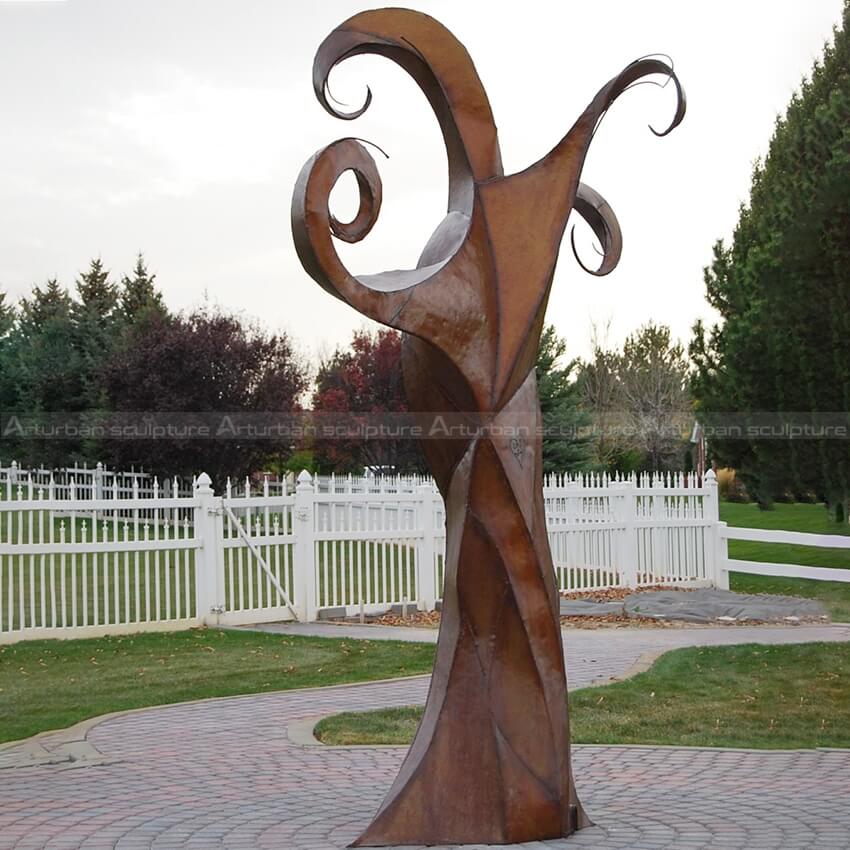 2. Production Process of free standing metal tree sculpture
Send us your requirements now, we will to your email within 24 hours.