1.Introduction of donut statue
This stainless steel donut statue is full of vitality and creativity. It is composed of three bright doughnuts stacked together, with a very
bright color, as if it were a huge dessert. Each donut has vivid colors, ranging from yellow to pink, and then to green, showcasing a colorful
appearance.
The design of this Doughnut Sculpture is very abstract, but it is also full of modernity. The shape and color of donuts evoke associations
with festive and joyful occasions. It is very suitable as a decoration and can be placed in various places, from gardens to children's playgrounds.
Sculptures made of stainless steel material have excellent durability and can be kept undamaged for a long time in outdoor environments.
It is a unique and interesting artwork that can add vitality and color to any space. No matter where you place it, it will attract people's attention,
arouse their curiosity and laughter
If you are very fond of this modern garden sculpture, you may consider introducing it into your outdoor space to add a lot of color to your place.
If you have any questions or need more information, please feel free to contact us at any time. We will be happy to provide you with support and
assistance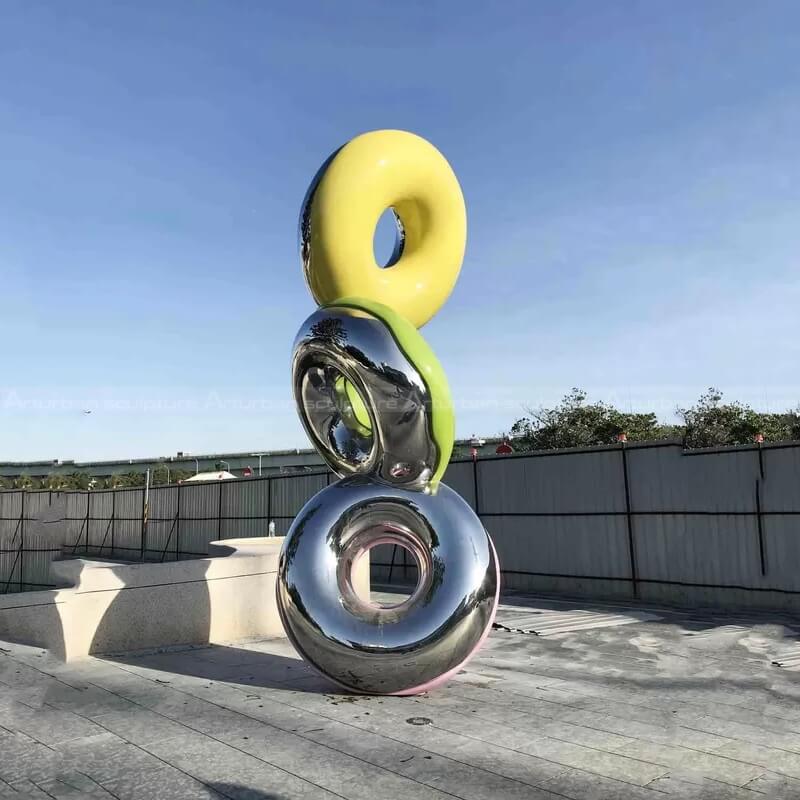 2. Production Process of donut statue
Send us your requirements now, we will to your email within 24 hours.