1.Introduction of bronze sculpture abstract
This is a bronze sculpture abstract. This bronze abstract woman is an elegant and unique work. The whole sculpture is based on streamline lines, shaping the figure of a woman. Her posture is light and free, giving people a feeling of freedom and elegance. The characteristic of sculpture is the emphasis on the figure's body shape and contour lines, without too much detail, and more importantly, it is a simple and abstract effect. The surface of the sculpture is smooth and flat, appearing very delicate. In short, this abstract woman sculpture is full of mystery and artistic sense, which is irresistible.
Bronze Abstract Outdoor Sculpture is a highly decorative artwork that is often used for indoor or outdoor decoration in public places and private residences. Abstract women's sculptures have the characteristics of strong modernity, simplicity, elegance, and can create a unique spatial atmosphere. In addition, bronze abstract human sculptures also have the following production advantages: firstly, bronze materials have good toughness, plasticity, and extensibility, making the production process of sculptures more refined and ornamental; Secondly, the surface treatment of bronze sculptures can be achieved through ancient bronze techniques, making them more durable, corrosion-resistant, and less prone to damage; In addition, abstract sculptures are expressed in abstract forms, giving viewers more space for imagination and free association. In short, bronze abstract human sculptures not only serve as decorative purposes, but also reflect the advantages of production techniques and materials.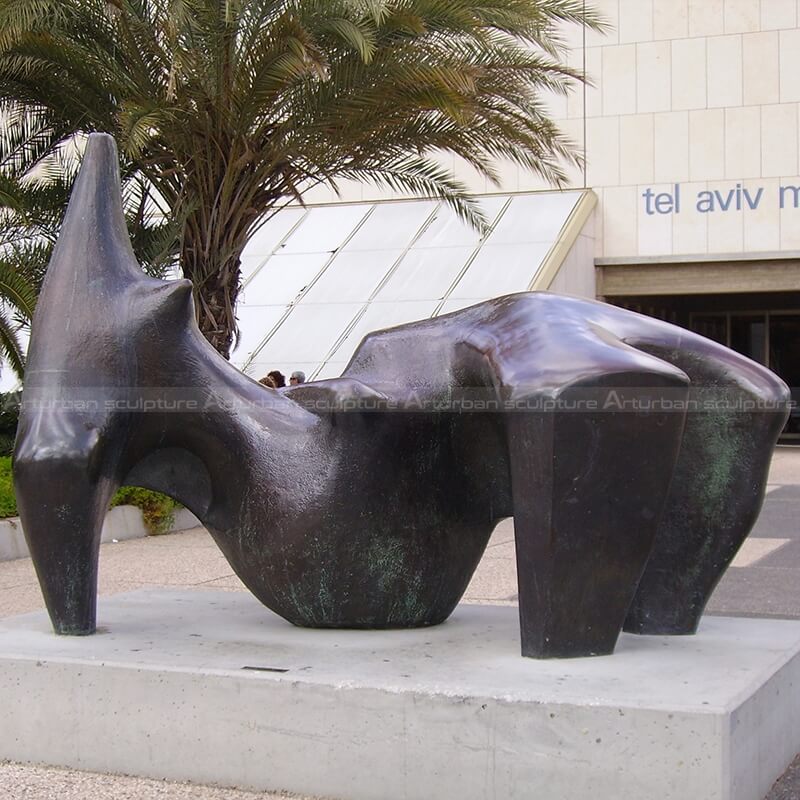 2.Production process of bronze sculpture abstract
1. Confirming the details drawing/ 3D mold/ Pictures with clients.
2. Making clay mold according to drawing/ photos/ 3D mold.
3. Lost-Wax casting bronze/brass statues.
4. Welding and Chasing.
5. Patina and wax surface, take all different views pictures/ videos, show to clients.
6. Packing into wooden cases after clients satisfied with the works.
Send us your requirements now, we will reply to your email within 24 hours