1.The introduction of bodybuilding statue
When it comes to "bodybuilding statue", the first person that comes to mind must be Hollywood star Arnold Schwarzenegger. Schwarzenegger has won the Mr.Olympia title(the highest honor in the body building industry)seven times. Arnold Alois Schwarzenegger is an Austrian American bodybuilder, actor and politician. He was born in Austria and served as the 38th governor of California. musle man statue of Schwarzenegger is very popular.
This bodybuilding sculpture is Schwarzenegger naked muscle man statue, its strong body and rock-hard muscles are the pride of a strong man. In his bodybuilding movements and facial expressions are full of confident expression, showing men's health and muscle beauty. We pay attention  to the strict requirements of details and quality when casting human sculptures. So each of our sculptures is the quality of art. If you are looking for high quality bodybuilding statue, you can contact us for more detailed information.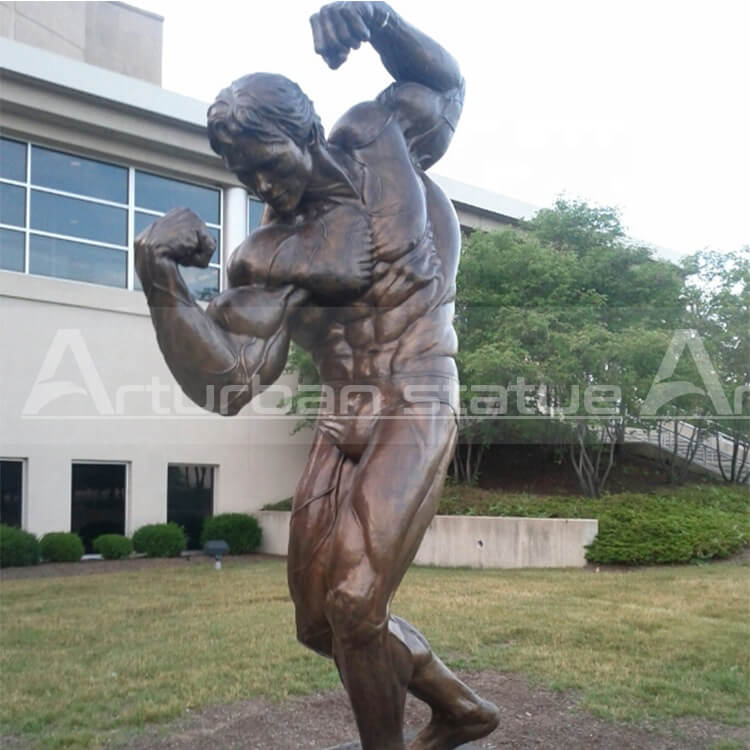 2.Production process of bodybuilding statue
1. Confirming the details drawing/ 3D mold/ Pictures with clients.
2. Making clay mold according to drawing/ client's photos/ 3D mold.
3. Lost-Wax casting bronze/brass statues.
4. Welding and Chasing.
5. Patina and wax surface, take all different views pictures/ videos, show to clients.
6. Packing into wooden cases after clients are satisfied with sculptures.
Send us your requiremnts now, we will reply to your email within 24 hours