1.Introduction of art deco nude sculpture
This is a life size art deco nude sculpture. First of all, through the artist's meticulous carving
and conception of the real person, the real person sculpture is not only a work of art, but also
a creative expression. It can make the people feel the real texture and lines, and produce a
strong visual impact and touch experience.
Secondly, nude lady sculpture is a common theme. In the field of art, nude female sculpture
represents the beauty, charm and strength of women. It not only shows the freedom and
confidence of women, but also reflects the social concept and aesthetic trend of women's
beauty. In addition, the Nude Women Figurines can also make people think about the role
and status of women.
Arturban is a professional sculpture customization company, which can produce lifelike
sculptures according to customers' requirements and designs. For enterprises and government
agencies, customizing human sculptures is a very meaningful and valuable thing. It can not
only display the image of woman, but also convey specific culture and values.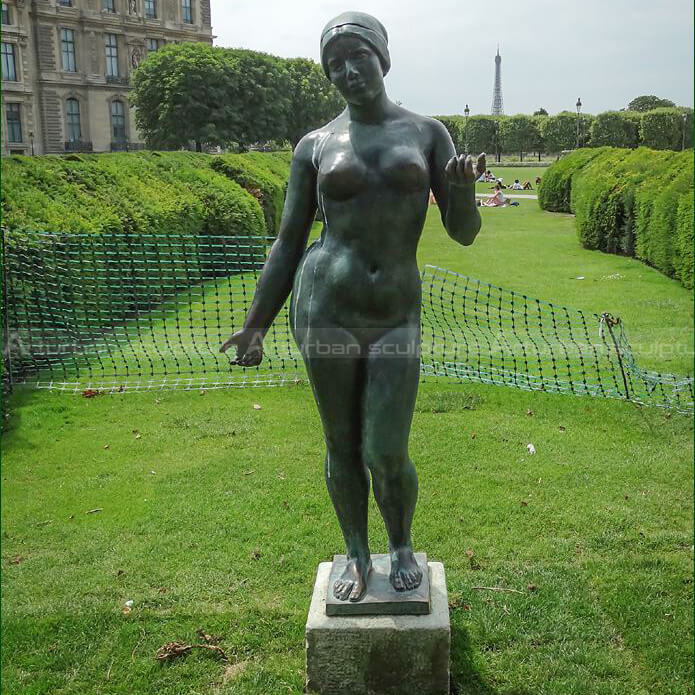 2.Production Process of art deco nude sculpture
1. Confirming the details drawing/ 3D mold/ Pictures with clients.
2. Making clay mold according to drawing/ client's photos/ 3D mold.
3. Lost-Wax casting bronze/brass statues.
4. Welding and Chasing.
5. Patina and wax surfance, take all different views pictures/ videos, show to clients.
6. Packing into wooden cases after clients are satisfied with sculptures.
Send us your requirements now, we will reply to your email within 24 hours