1.Introduction of Angel Baby Sculpture
Angel Baby Sculpture is popular among us. In western literature and art, angel babies are mostly girls or children with wings. They are often compared to innocent and lovely people who bring happiness. In addition, angel babies also have the moral of purity and kindness.
Our baby angel statue is a lovely angel baby with a pair of beautiful wings on his back. He stands on tiptoe with one foot and raises the other, He had a water bottle in one hand, and he stretched out his hand into the distance as if to fly to the embrace of God. When the spring water flows out of the bottle, it is like the holy water he brought from heaven. Our sculpture can not only beautify the environment and moisten the surrounding air. Its unique form can't help but let people stop and enjoy it. If you are looking for angel sculpture or fountain sculpture, you can contact us. We have a variety of sculpture templates for you to choose from.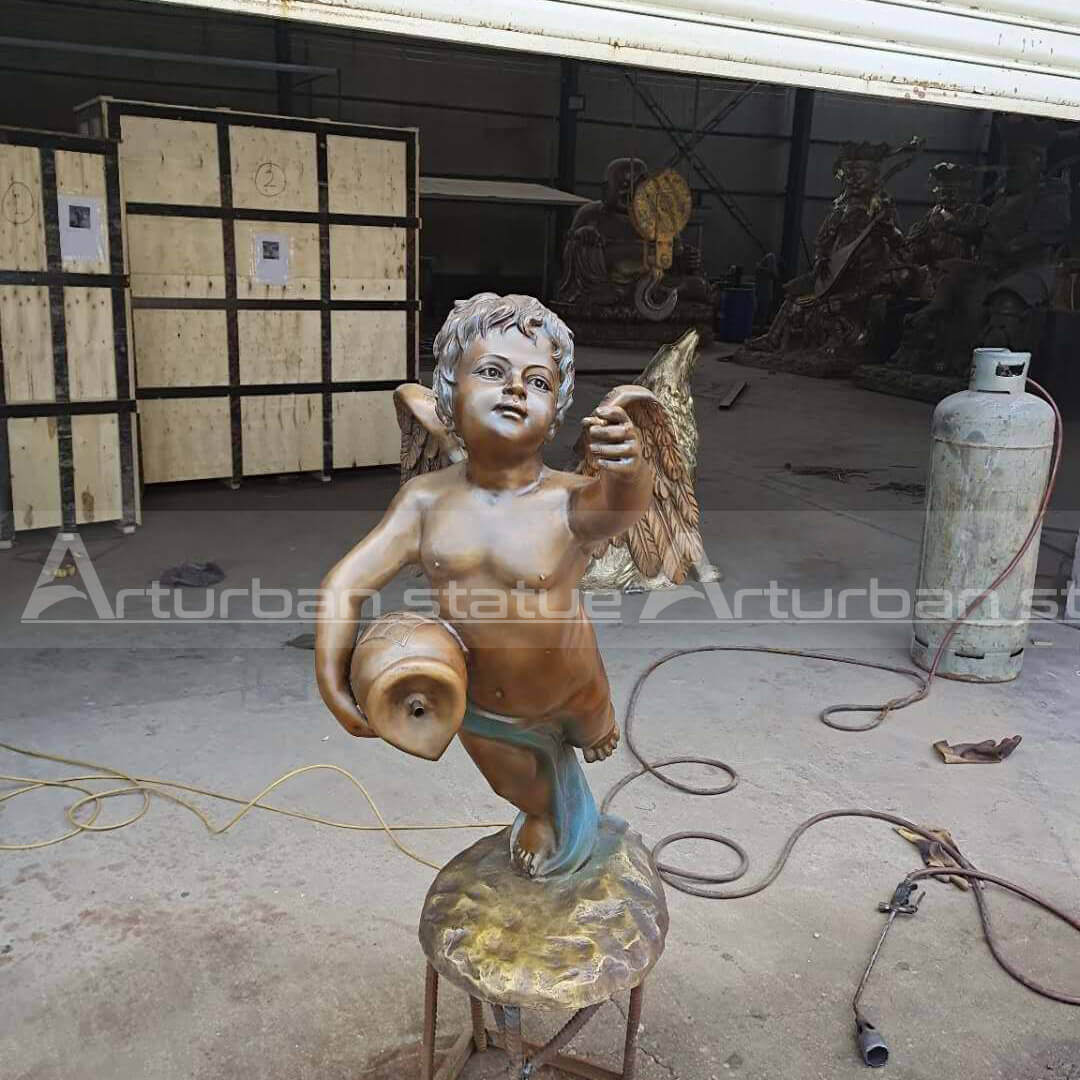 2.Project cases of angel statue
3.Production Proccess of Angel Baby Sculpture
1. Confirming the details drawing/ 3D mold/ Pictures with clients.
2. Making clay mold according to drawing/ client's photos/ 3D mold.
3. Lost-Wax casting bronze/brass statues.
4. Welding and Chasing.
5. Patina and wax surfance, take all different views pictures/ videos, show to clients.
6. Packing into wooden cases after clients are satisfied with sculptures.
Send us your requirements now, we will reply to your email within 24 hours