1.Introduction of ancient greek statues female
This ancient greek statues female presents a magnificent beauty in a highly classical style. Her appearance is very eye-catching,
wearing a transparent robe that closely fits her graceful figure. The details of this robe are breathtaking, from wrinkles to texture,
every detail is clearly visible. The woman in the sculpture may hold a water can, indicating that she may have participated in an
important ceremony or celebration, or may have been distributing wine or other ceremonial items. Her posture is dignified and
solemn, reflecting a noble and elegant temperament.
This Marble Statue Woman is not only a work of art, but also a manifestation of classical culture. Its decorative and ceremonial
nature endows this work with unique historical and cultural value. Such sculptures can be placed in museums, galleries, gardens,
or any place that requires a hint of classical charm, bringing a visual feast and cultural experience to the audience and viewers.
Marble is a naturally beautiful and noble material that is highly praised for its texture and luster, bringing unique artistic value to
sculpture. Secondly, marble has excellent durability and can resist weathering and time erosion, allowing sculptures to be preserved
for a long time. In addition, marble is easy to carve and sculpt, and artists can demonstrate exquisite craftsmanship and creativity,
creating lifelike works. In short, marble sculpture of women has become an admirable artwork due to its unique materials and
production advantages.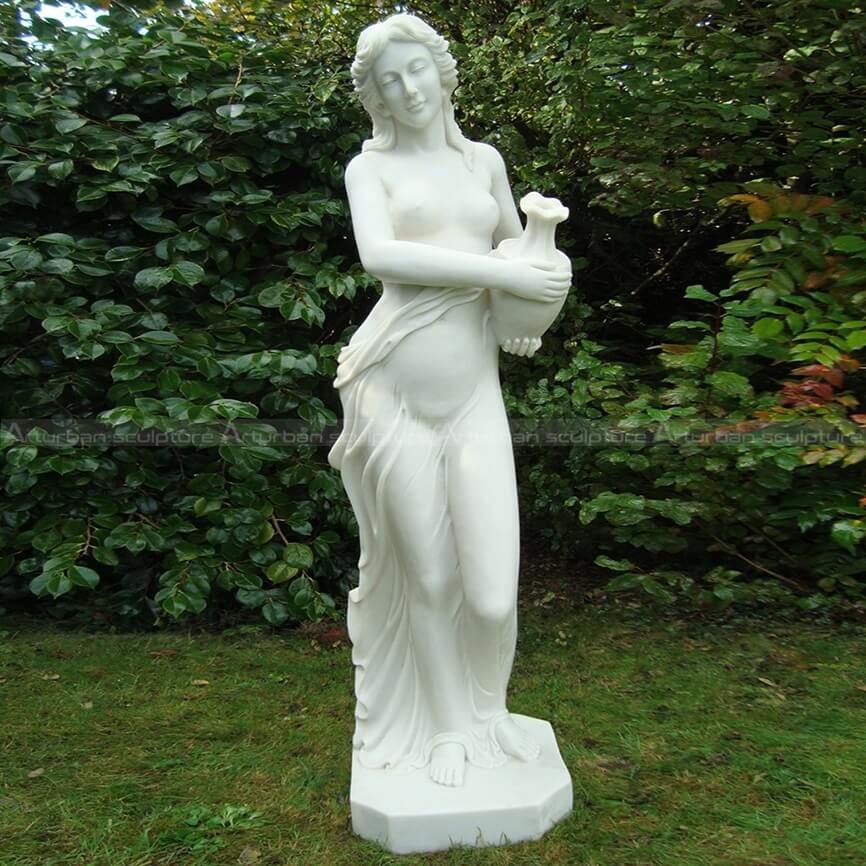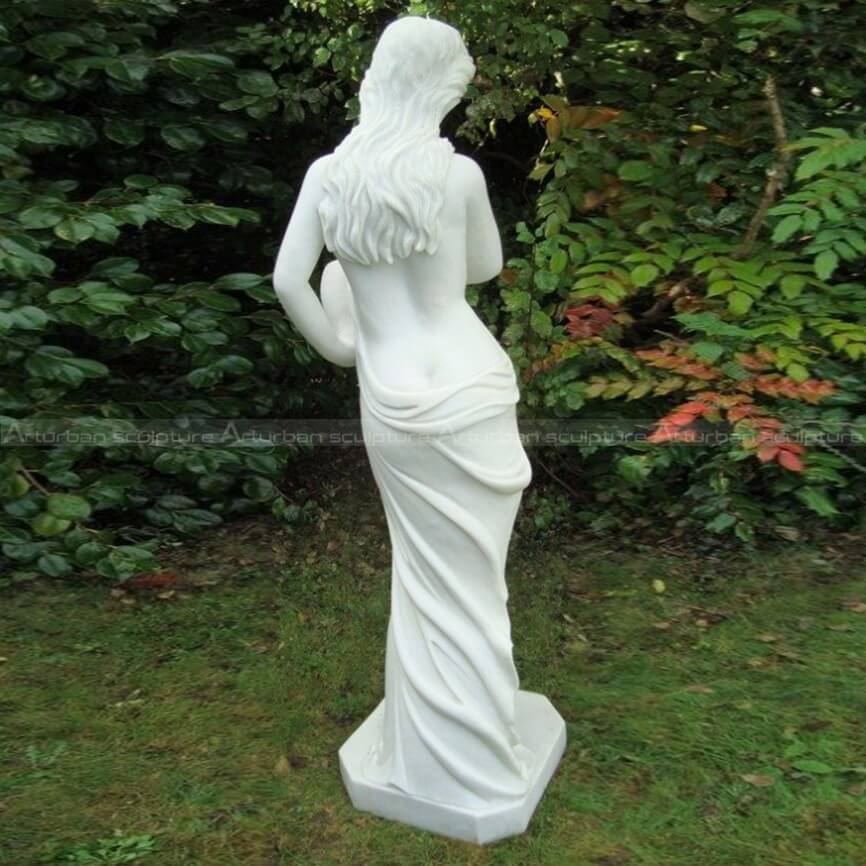 2.Production Process of ancient greek statues female
| | |
| --- | --- |
| Step 1: Design   Communication: |  You supply us with several photographs with size. |
|  Step 2: Project Consultation: |  Our team will make a production plan, according to your design, budget, delivery   time,  or any other service. Our final aim is to supply high quality and cost-saving   sculpture efficiently. |
|  Step 3: Confirm Mold |  After we make 1:1 clay or 3D mold,I will take photos for  your reference |
|  Step 4: Carving and Polish |  We will carving with natural marble according to clay mold. |
|  Step 5: Package |  Strong wooden crate with waterproof and shockproof foam inside |
Send us your requirements now, we will reply to your email within 24 hours