1.Introduction of abstract garden statues
This abstract garden statues is an amazing artwork. It adopts a heteromorphic abstract design, full of creativity and imagination. Different lines and curves interweave together to form a unique artistic image, giving people visual impact and beauty.
The use of stainless steel materials has brought many advantages to large-scale outdoor sculptures. Stainless steel has corrosion resistance and can resist harsh weather conditions and external environmental erosion, making it very suitable for outdoor use. Meanwhile, stainless steel has high strength and durability, which can withstand the test of time and maintain the beauty and integrity of the sculpture. In addition, the scale and height of large-scale outdoor landscape sculptures also bring shock and grandeur to the audience. These sculptures often soar into the clouds, becoming landmarks of cities or public places, attracting the attention of tourists and citizens, and becoming places for people to gather and communicate.
Large Abstract Outdoor Sculpture can also become decorative elements in urban environments, adding a unique artistic atmosphere and charm to the city. They can be interspersed in parks, squares, shopping centers, and other places, providing people with aesthetic enjoyment and cultural experience. These sculpture works also have a certain degree of interactivity. The audience can freely walk, observe, and take photos around the sculpture, interact with it, and increase people's sense of participation and experience in art.
In short, stainless steel large-scale outdoor landscape sculptures have become important artistic elements in urban landscapes due to their abstract design, advantages of stainless steel materials, grand scale, and decorative effects, bringing people the enjoyment of beauty and cultural influence.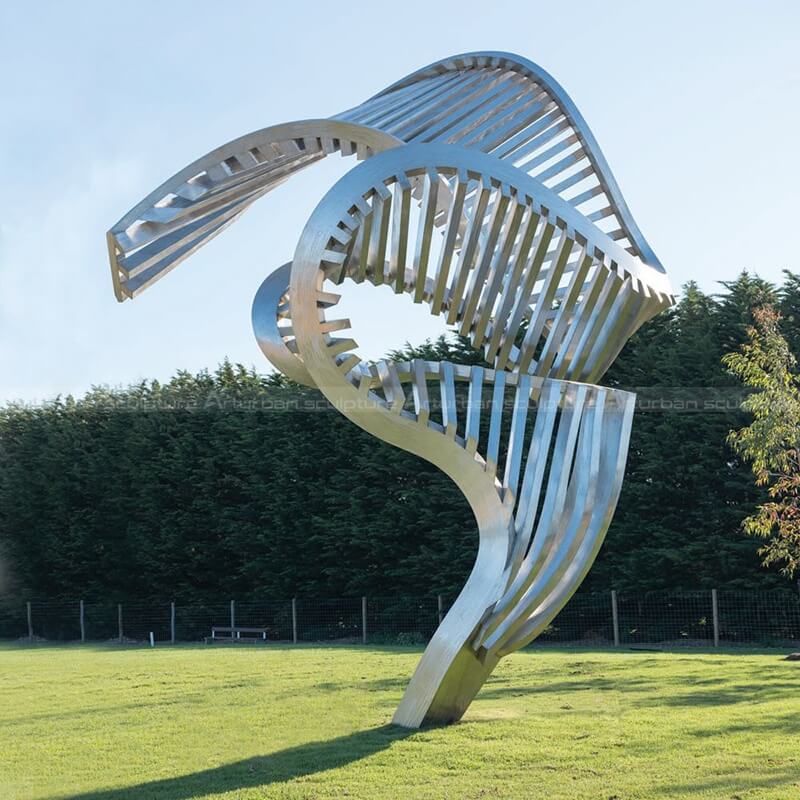 2. Production Process of abstract garden statues
Send us your requirements now, we will reply to your email within 24 hours.